Heidi G.
by Pool Pillow
/
Wednesday, 23 November 2016
/
Published in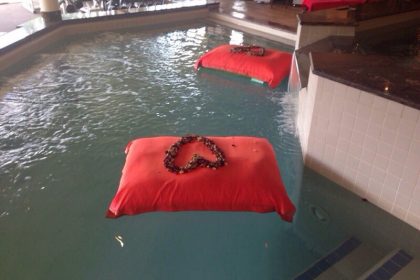 Valentines at the Gatsby Spa Sun City.
About
Pool Pillow
Remember to make your Pool Pillows last: Always remove your Pool Pillows from the pool before adding any chlorines or harsh pool cleaners. After use, remove your Pool Pillow from the pool, rinse with clean water and leave it on a table or chair that allows the excess water to drained out of it. Dry in an airy shaded area out of direct sunlight. To hand wash just add a little soap and water, to machine wash remove the outer cover by opening the zip and wash in a cold wash. Do not tumble dry and do not bleach.